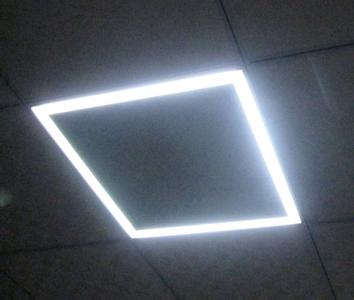 On September 1, the new LED energy efficiency standard was implemented in the European Union. This has caused Shenzhen LED companies to tighten their nerves. Exports of enterprises are facing higher thresholds and risks. The Shenzhen LED industry risk management platform officially landed on August 30. It will fully "gate" the company in risk early warning, contract specifications, external negotiation and risk consulting.
National LED companies concentrated in Shenzhen

The platform was jointly established by Shenzhen LED Industry Federation, China Export Credit Insurance Corporation Shenzhen Branch and Bank of China (Quote, Interview) Shenzhen Branch. This is also the first industry risk management platform built by the association in Shenzhen.
It is understood that Shenzhen is the country's LED industry is the most concentrated areas, according to the Shenzhen City LED Industry Federation statistics, the industry and enterprises reached more than 1800, accounting for half of Guangdong Province, accounting for about 1/3 of the country. The quality, output and export volume of LED packaging, display and lighting products in Shenzhen are among the highest in the country, and their status plays a decisive role. Their policies, market risk management, etc., have a certain lead in the country.
The U.S. EU has the most dangers.
"This year, the LED industry's export risks have risen significantly." Sun Junzhu, Senior Credit Risk Management Consultant, China Export Credit Insurance Corporation, stated that from January to August of 2013, there were 39 reported cases of losses in Shenzhen LED industry enterprises, amounting to 784 Ten thousand U.S. dollars. This figure has approached the total amount of last year.
According to statistics from exporting countries, there are 103 countries and regions where LED products are exported, of which 13 countries and regions have accumulatively exported more than 10 million U.S. dollars. The top three countries are the United States, Germany, and Hong Kong.
"Companies often think that the credit system in these areas is sound and they have relaxed their vigilance, but some developed countries and regions are not all safe. From our statistics, the areas with the highest risk are the United States and European Union countries," said Sun Junzhu.
How to prevent such risks? Sun Junzhu is a trick for exporters: Overseas sales are different from domestic sales, and they need a sound risk management system to control. He particularly emphasized that sales receipts are like a pillar of a family and are the main source of funds for companies, especially the need for security. . Exporting companies need to change their bosses' decision-making methods of "shooting heads" and improve management from the three aspects of credit extension mechanism, contract document management, and risk transfer to ensure the healthy development of business operations.
The reporter was informed that the newly-established LED industry will establish a risk management platform that will standardize the LED industry export contract standards, establish an industry overseas buyer risk warning platform, and comprehensively "gate" Shenzhen-related export enterprises from risk early warning and debt collection. In addition, single companies often have unequal status in negotiating with big buyers in Europe and America. Their right to speak is small, and the platform can integrate multiple suppliers to negotiate with each other to protect the interests of Shenzhen enterprises.

New Deal for the LED business booster injection <br>
<br> domestic market the warm air frequently. The reporter was informed that since 2013, the LED industry has seen frequent warming signals and various favorable policies have continued: the National Development and Reform Commission has issued a document to promote the implementation of green lighting projects and implement the semiconductor lighting energy-saving industry plan; Shenzhen City has clearly proposed to fully promote the use of LED lighting fixtures. Among them, Shenzhen's renewed LED policy has particularly excited Shenzhen companies.
In mid-August, the Shenzhen Municipal Government reviewed and approved in principle the "Three-Year Action Plan for Energy Conservation in Shenzhen Public Institutions (2013-2015)", which will fully promote LED lighting fixtures. This is undoubtedly a chilly since last year. Strong LED companies injected a booster. According to the plan, Shenzhen City will complete the task of energy-saving renovation based on the contract energy management mode and government investment and supplement the two models; fully promote LED lighting; strengthen water-saving, fuel-saving, and solar-saving management; and complete the construction of energy-consumption supervision platform. Classification, itemization, household measurement; promote the construction of green institutions.
At the high-level forum of Shenzhen LED enterprise risk financing management held on August 30th, the president of Shenzhen LED Industry Association, Rui Shirong, said that the issuance of Shenzhen LED New Deal will be comprehensively beneficial to 1800 Shenzhen industrial enterprises. He predicts that the New Deal will bring about more than 30 billion market scales for enterprises, and by the end of this year, the Shenzhen LED industry is expected to exceed 100 billion in size. He also revealed that there are currently more than 10 listed LED companies in Shenzhen.
Decorative Outdoor Curtain Led Display Screen is the perfect architectural decoration patterns in the daytime and night. And it becomes LED Display screen to display image and video at night.It is ultra light weight design, which is easy to install. The convenient installation help everyone can install it easily by oneself. It can be packaged in one CMB which is save a lot in transportation. It is not only good for transport but also good for maintenance. Front and back maintain are available due to its special design.LED curtain mesh screen can be installed directly on the wall or glass. The hollow design makes permeability up to 70% which is conducive to ventilation and lighting. The exquisite appearance is good for decoration of shopping mall, hotel, office building and 5s shop etc.The frame shell save install material can be fixed easily. High-intensity sealed lamp with high quality up to IP67 protection level. The beautiful patterns can be customized for customer.LED curtain mesh screen can display text, image and video. Low power consumption is also good for long life span.IP67 protection rate features waterproof, anti-dust, wind resistant and anti-corrosion which is suitable for all kinds of using environment.LED curtain mesh screen is very easy to set up. The cabinet was designed by our engineer very attentively and adopted advanced technology to manufacture which support front and rear installation. Cooling with wind is environment friendly and make noise free.Led Curtain Screen is widely used in stadium, shopping mall, 5s car shop and theme park etc.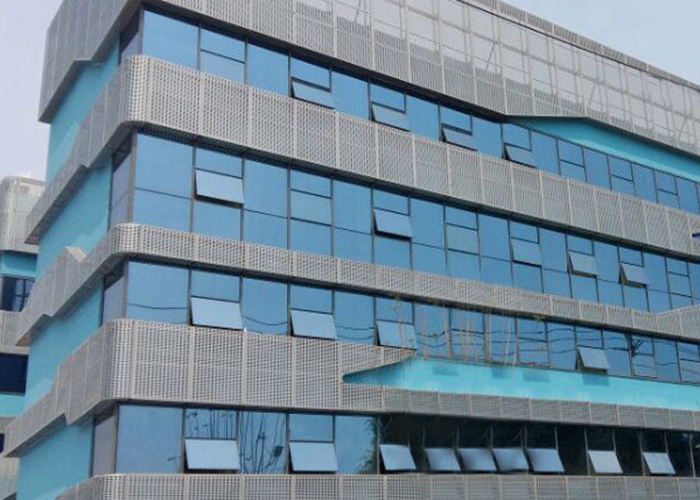 Outdoor Curtain Led Display,Curtain Led Screen,Led Curtain Screen,Outdoor Led Curtain
Shenzhen Bako Vision Technology Co., Ltd. , http://www.rentalleddisplays.com